DW-150 "Slimhole Array System
PRODUCT DETAILS
Miniaturized Multi-Component Borehole Sonde String
The DW-150 is a miniaturized, multi-component borehole sonde string utilizing an ultra low-noise digitizer, which enables the recording of low-amplitude microseismic events, 3D-VSP, and crosswell seismic imaging.
FEATURES
24-bit x three-channel digitizer in each shuttle.
Ultra low-noise digitizer enables recording of low-amplitude microseismic events, 3D-VSP, Crosswell Seismic Imaging, etc.
Slim-hole sonde 1.6 inch OD (<41 mm).
3C sensor packages available: 3C tri-axis orthogonal Geophone.
OMNI-2400 high-output Geophone sensors.
Machined stainless housing minimizes mechanical resonance for high-resolution, high-frequency recording.
Direct connection sub-arrays, armored wireline, or rigid interconnects available with high-pressure multi-conductor booted connectors.
Flexible or rigid interconnects may be connected "back-to-back" to form longer intervals.
Maximum distance between sonde modules: 100 meters.
Maximum temperature rating: 150°C.
Maximum pressure rating: 20,000 psi.
Configurations for vertical, deviated, or horizontal wellbore deployments.
Adaptable housing for user-defined, application-specific coupling devices.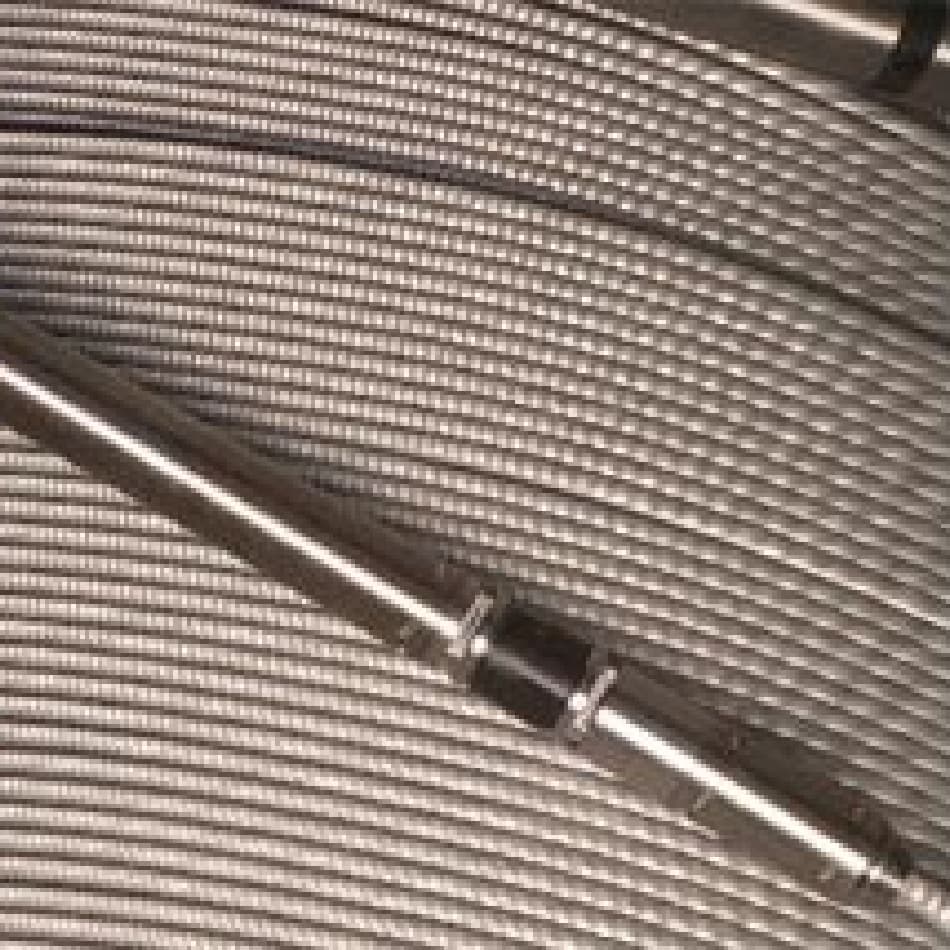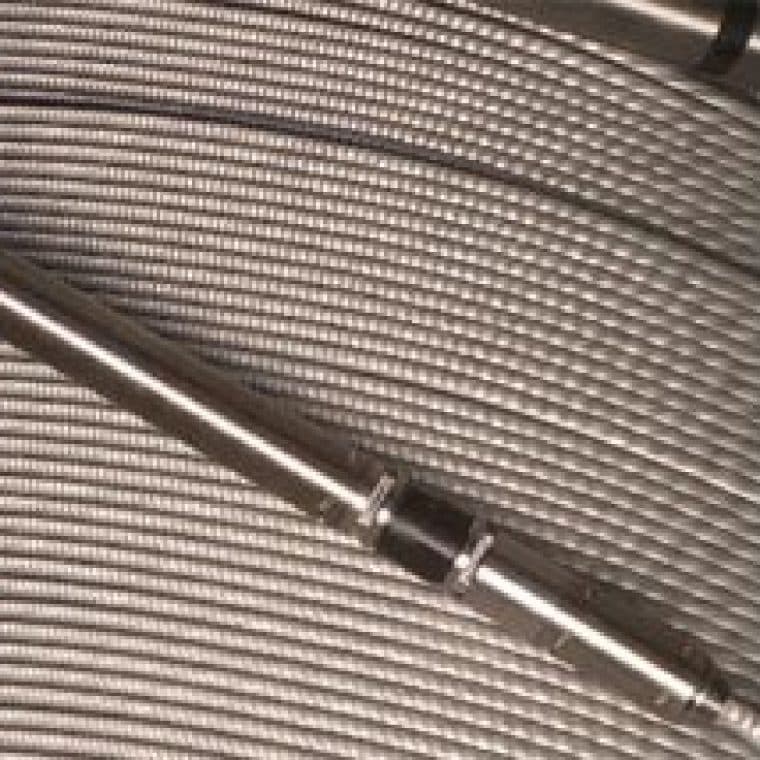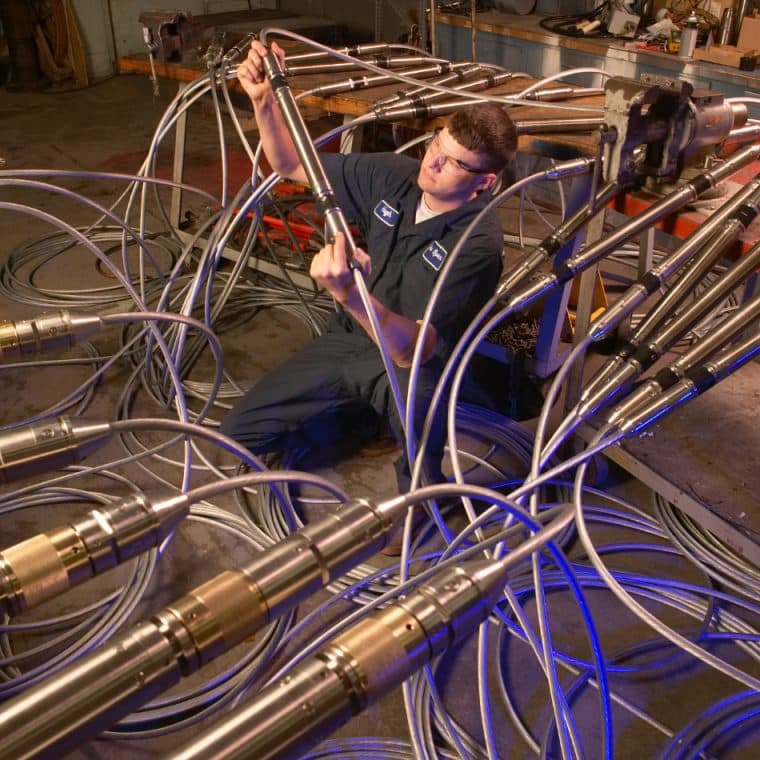 MECHNICAL SPECIFICATIONS
Outside Diameter
1.6 inches
< 40.64 mm
Length
16 inches
406.4 mm
Tool Weight
5 lbs.
2.27 kg
Anchoring System
Mechanical on each shuttle (bow spring/magnetic)
Tubing mandrel Permanent (cemented)
Anchor-to-Weight ratio
7:1 (passive spring)
Tool Anchoring Range
Custom adapters for dimension ranges
Sizes available upon request
Points of Contact
5 points, including oposing clamp axis
Sensor Package
3C w/OMNI-2400, mutually orthogonal sensor set standard 2.26
Volts/inch/second Sensitivity
Interconnect Options
Rigid Tubing
Flexible Armored Wireline Cable
Standard Lengths
3, 6, 9, 9, 12, 15, 20 meters
Maximum Temperature
302°F
150°C
Maximum Pressure
20,000 psi
DIGITAL MODULE 3-CH X 24-BIT DIGITIZER SPECIFICATIONS
Sampling Rates
¼, ½, 1, 2, and 4 ms
Pre-amplifier Gains
0dB 6 dB 12 dB 18 dB 24 dB 30 dB 36 dB
Equivalent Input Noise @2ms
1.13μV rms 0.58 μV rms 0.33 μV rms 0.22 μV rms 0.19 μV rms 0.18 μV rms
0.17 μV rms
Maximum Input Signal
1.8 V rms 0.9 Vrms 0.45 Vrms 0.225 Vrms 0.1125 Vrms 0.0562 Vrms 0.0281
Vrms
Gain Accuracy
< 1%
Frequency Response
3 to 1.65 KHz
Anti-alias Filter
83% Nyquist
Instant. Dynamic Range @2ms
124 dB
Cross-feed Isolation
>90 dB
THD
0.001%
System Timing Accuracy
Better than 1 PPM