SMART METER CONNECTIVITY
HYDROSPLICE™
Hydrosplice™ GT Splice Kit
PRODUCT DETAILS
Our Hydrosplice™ GT water meter splice kit is simple, mess-free, and waterproof. Connect your water meters to your radio-read meter network with a waterproof seal.
FEATURES
Field-installable in less than 1 minute
100% watertight gel seal
Wax-free, no stripping wires or pouring liquid epoxy
Standard European punch-down block, 22-24 AWG wires
Properly set and cut wires when using impact punch-down tool
Made in the U.S.A.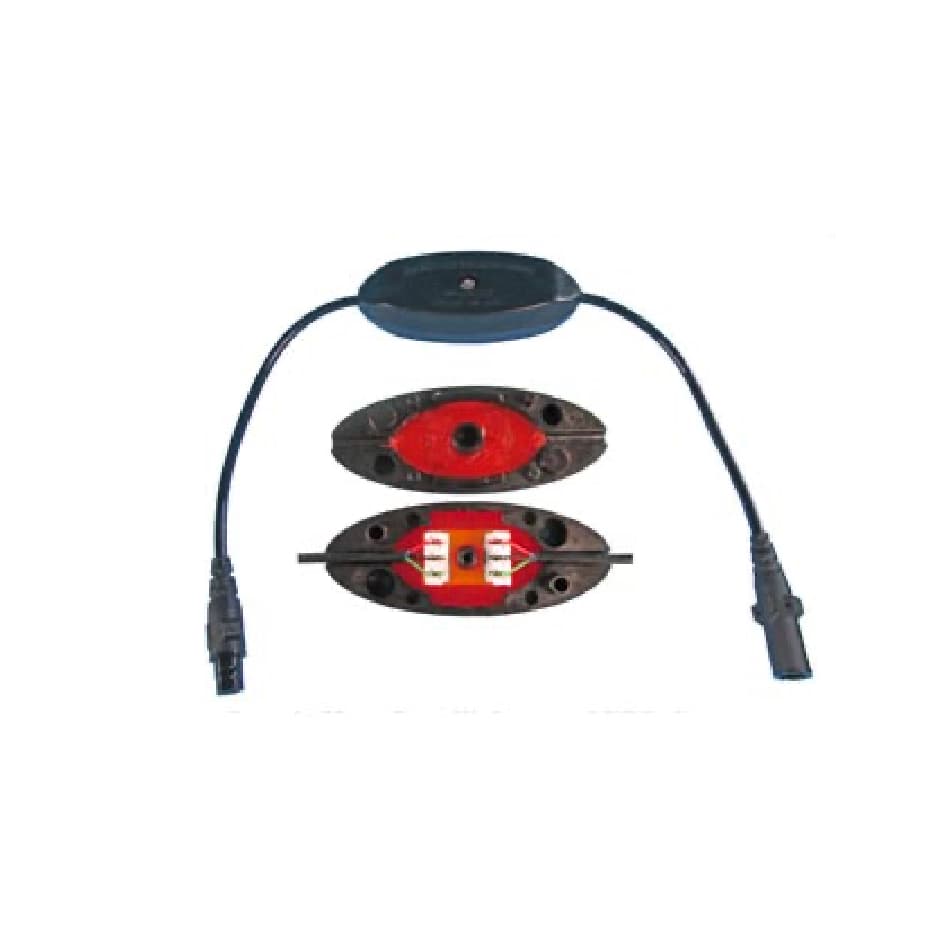 SPLICE KIT BODY
| | |
| --- | --- |
| Upper and Lower Shells | RoHS-compliant Polypropylene |
| Properietary Waterproof Gel | Pre-installed, Self-healing |
| Operating Temperature | -40°F to +158°F |
PUNCH-DOWN BLOCK
| | |
| --- | --- |
| Compliance | Compliance: Type approved against TEC, CT Block spec. GR/CTN03/03 March 04 |
| Plastics | Plastics: PBT, Resistant against agressive chemicals (PVC Softener) |
| Plastics Flammability Class | Plastics Flammability Class: UL 94 V0 |
| Contact | Contact: Special Brass, Silver Plated |
| Wire Guage | AWG 22 TO AWG 24 Stranded or Solid |
| 1 Wire Per Contact | 0.63 to 0.83 mm |
| 2 Wire Per Contact | 0.40 to 0.63 mm |
| Insulation Diameter of Connectable Wires | 0.7 to 1.6 mm |
| Contact Resistance | < 2.5m ohms |
| Insulation Resistance | >50 Meg ohms |
| Dielectric Strength | 2 KV rms |
| Impulse Current | 5kA(8/20micro sec) |
| Current Carrying Capacity | 2 A |